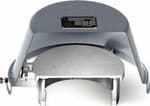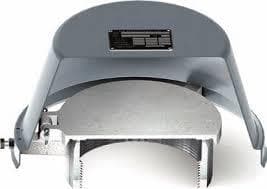 Images are representations only.
Description
The Protectoseal 4276 Pressure Relief Rim Vent is designed for use on floating roof tanks.

They are mounted around the rim of the tank roof system and provide casual relief for any pressure accumulations under the pontoon sections of the roof.

The Rim Vents are relatively small in size in that they accommodate only the vapor area above the pontoons.

The pressure relief is provided by hinged pallets with nominal set points of 1 in W.C.

The pallets hinge open and then reclose when pressure is relieved.

The Rim Vents relieve to atmosphere are not considered to be primary relief devices for the storage tank.
Features
Economical / functional design
Size: 6" Female NPT connection
Vapors vent to atmosphere
Integral weatherhood protects tank opening
Screen guard tank's interior from debris
Lightweight design permits easy handling
Easy to install and maintain
Factory inspected prior to shipment
Cast aluminum construction
Specifications
Specifications
Enclosure, Body Material
Base Flange, Pallet Assembly: Cast Aluminum (ASTM B26-Grade 356)
Weatherhood: Aluminum
Materials of Construction