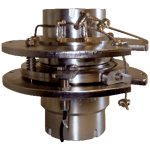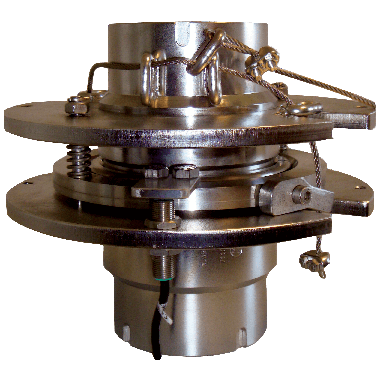 Images are representations only.
Description
Protects your equipment, piping and personnel in the event of an unintended pull-away.

A consideration whenever you are making a tight connection to a truck or railcar.
Features
Protects loading rack facilities, hoses and personnel by preventing damage and spills during a pull-away incident.
High value fluid and gas transfer is protected by two spring energized valves for maximum protection with a minimum of fluid loss.
Immediate separation occurs at individually determined straight or angular pulling force. This non-destructive separation allows easy reassembly, with no shear pins, tools or spare parts.
Break Force does not change with system pressure or angle of pull!
Protects your system components by minimizing the amount of stress placed on your system. Pulling force is through cable NOT your hoses/piping.
Specifications
Specifications
Sizes
1"
2"
3"
4"
6"
Sizes up to 12" Available Upon Request
Seals
Fluorocarbon
EPDM
Chemraz
Documentation
Documentation
Product Manuals
Brochure
DApplication Form