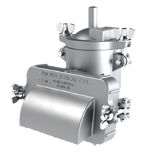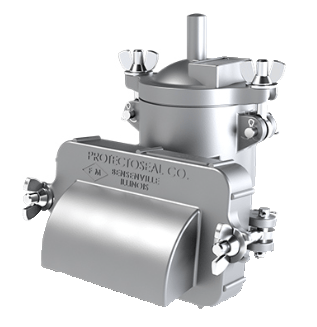 Images are representations only.
Description
The Protectoseal Series No. 830 Combination Conservation Vent and Flame Arrester is designed to provide pressure and vacuum relief to maintain tank's vapor space within safe operating parameters.

Vent settings minimize loss of product. Under pressure venting conditions, tank vapors are expelled to atmosphere.

Also serves as an End-of-Line Flame Arrester to protect tank's vapor space from external sources of ignition.
Features
Fast Inspection, Easy Maintenance
Maintains Accurate Pressure Settings
Air-Cushioned Seating
Automatic Condensate Drainage
Low-Leakage
Positive Flame Arresting
Sizes Available
Test Lab Listings
Quality Assurance
PRO-FLOW Sizing and Selection Software
Specifications
Specifications
Approvals & Certifications
IEC Group IIA
NEC Group D
Enclosure, Body Material
316 Stainless Steel
Aluminum 356
Ductile Iron
Flange Size - 10" (DN 250)
Flange Size - 4" (DN 100)
Flange Size - 6" (DN 150)
Flange Size - 8" (DN 200)
Materials of Construction
316 Stainless Steel - (Pallet, Grid)
Aluminum - (Pallet, Grid)
Pressure Range
psi: 0.03 (kPa: 0.2, bar: 0.002)
psi: 0.04 (kPa: 0.32, bar: 0.003)
psi: 0.50 (kPa: 34.5, bar: 0.03)
psi: 0.99 (kPa: 6.89, bar: 0.06)