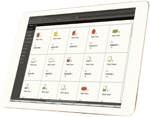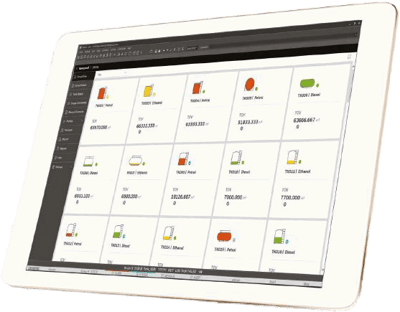 Images are representations only.
Description
Honeywell's Enraf® Tank Inventory Systems focus on inventory control, custody transfer, oil movement and tank farm operations within a refinery or storage terminal.

What is It?

Honeywell's Enraf® Tank Inventory Systems, ENTIS is built on the proven Experion® Platform. Powerful, modular, and easy to use, ENTIS is suitable for all kinds of distribution and bulk terminals. It provides industry-leading accuracy, flexible options and advanced security features. ENTIS is your customer's best solution for safe, accurate and efficient inventory management.

How Does It Work?

The ENTIS unique, flexible system architecture ensures faultless operation. ENTIS integrates with the dedicated Communication Interface Unit, CIU888 via Modbus → CIU888 via OPCUA TCP/IP. CIU 888 retrieves and processes data from field devices and systems, constantly scanning, calculating and monitoring.

Reliable data is continuously provided to a wide range of applications supporting operators with dedicated tasks in ENTIS. This allows them to operate the tank farm safely and efficiently.

ENTIS offers an extensive set of functionalities to meet the day-to-day needs of Terminal Inventory Operations. A huge variety of different screens provide dynamic tank level, tabular details, tank icons, density profiling and temperature profiling for powerful trending, reports and tank calculators. Vital information is always just one click away.

To support sites' compliancy, ENTIS supports Weights and Measures-certified applications for custody transfer, accounting and reporting. Plus, ENTIS is compliant with Cyber security standards.

What Problems Does it Solve?

Running an oil storage terminal requires focus on safety and efficiency. Honeywell's ENTIS provide accurate and secure inventory data at all times enabling overfill protection, leak detection and alarming to mitigate or prevent possible disasters and protect the tank farm's people and environment. It allows users to reduce costs, increase efficiency and improve profits.
Inventory
46 models matching criteria