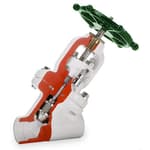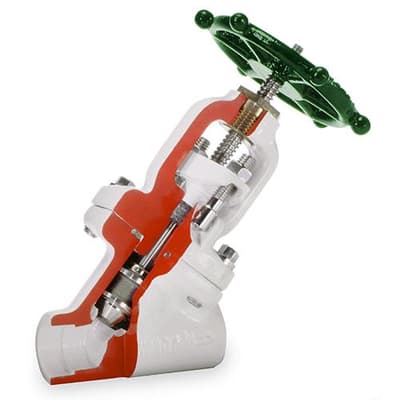 Images are representations only.
Description
The Bolted Bonnet Y-Pattern Globe Valve is a durable, high-performance small bore globe valve that is forged and equipped with a bolted-bonnet design for improved maintenance.
Features
Increased uptime from construction material hardness with a low coefficient of friction that results in reduced torque, minimal stem wear and elimination of galling.
Lower maintenance costs due to bolted bonnet, four-bolt design.
Longer service life from an integral hardened seat and secondary stem which provide positive shut-off, extended seat life and leak protection.
Improved plant and personnel safety through a rugged, knobbed hand wheel that provides sure grip even when wearing gloves.