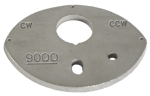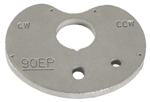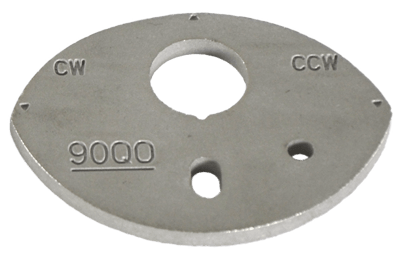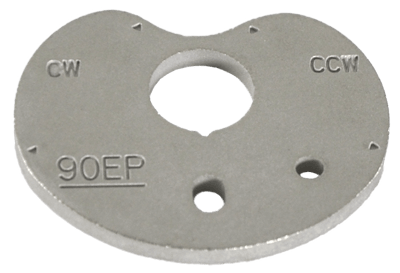 Images are representations only.
Adapter Plate for 750 to 760 Positioner
Part Number:
16300-79
Brand:
A-T Controls, Inc
A-T CONTROLS Siemens Adapter, 750/760 Positioner
Description
The Series 760 Valve Positioners provide a cost effective universal approach to your valve control.

Their modular concept allows all models to be built on the base pneumatic unit - Model 760P.

The electro-pneumatic model - Model 760E is created by adding an I/P transducer to the base pneumatic unit, and a wide range of accessories easily installs inside the unit.
Features
Universal Design and Choice of Interchangeable NAMUR IEC 534-6 Rectilinear VDI/VDE 3845 Rotary Mountings Provide Wide Application Flexibility 
Double-acting or Single-acting Service and Split Ranging Afford Application Versatility in a Single Unit 
Non-interaction of the Zero and Span Adjustments and CAMLOC (TM) Cam Locking Mechanism Significantly Reduce Calibration and Setup Time 
Modular Design Reduces Inventory Because it Allows Interchangeable Spare Parts 
Comes Standard with 3 Cams, Linear, Quick Opening and Equal % for Application Versatility