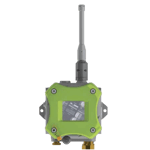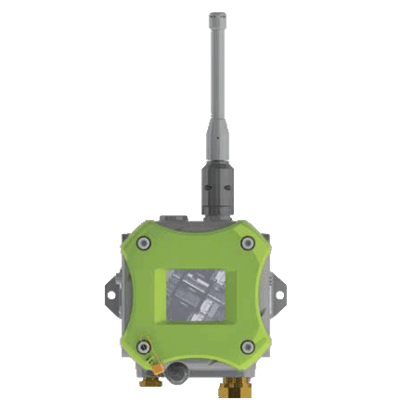 Images are representations only.
Description
Honeywell's Enraf® Wireless Field Interface (WFI) lets wired servo, radar, HIMS and HTG tank gauges connect to an ISA100 Wireless network. It enables terminals to go wireless cost effectively, safely and in compliance with regulations.

Benefits include cost savings of 40-50% over wired tank gauges, and annual productivity gains of at least 10% through reduced inventory uncertainty, storage capacity optimization and improved workforce productivity.

What Is It?

Wireless Field Interface (WFI) is ISA100 Wireless-certified and is ideal for a wide range of applications:

Extending wireless to servo gauge measurements
Support for third-party gauges, allowing GPU emulation
Introducing real-time readings to meet tighter regulatory requirements
Converting small terminals to wireless with limited investment
Replacing deteriorating wired networks
Adding gauges to terminal extensions and remote locations.

With WFI, over-the-air key deployment and software upgrades eliminate tank climbs and boost safety. It also offers the highest level of security to prevent network intrusions and cyber security attacks.

How Does It Work?

WFI can be easily integrated in existing installations without the need to replace, modify or reconfigure existing gauging equipment (radar or servo) or the supervisory system (CIU, Entis, Engauge). No hot work permit is required and downtime is practically zero.

Native integration into Experion® (R410 or later) via integrated function blocks also eliminates the need for data mapping and non-value added engineering, as well as simplifying HMI display creation. A wide range of interfaces lets users connect to any third-party system via HART, Modbus or OPC in Wireless Device Manager.

What Problems Does It Solve?

Wireless Field Interface offers significant benefits for terminals where tanks are often widely dispersed, communication cables are missing or the existing cable network is deteriorating or inadequate. It enables servo and radar gauging on the same wireless network to suit all possible tank applications and boosts safety and productivity through over-the-air provisioning, updates and configuration options.