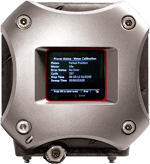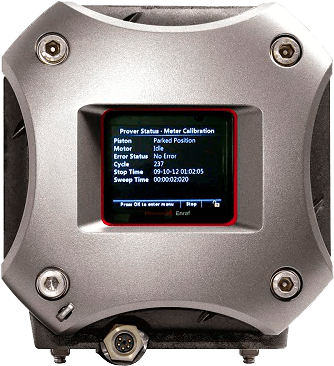 Images are representations only.
Description
Honeywell Enraf's Small Volume Provers are designed to meet stringent requirements for meter proving.

They are tested, approved and certified by independent experts for quality, repeatability and accuracy and comply with essential health and safety requirements for equipment used in potentially explosive environments.

What Is It?

Honeywell's Small Volume Provers have received certifications and approvals from various international bodies, including:

Certificate of Compliance to Canadian and US standards issued by CSA International
Certificates of Compliance to European standards issued by LCIE and KEMA Quality B.V.
Pattern Approval Certificate For Measuring Instruments, Russia
Certificate of Conformity from SIRIM, Malaysia
Technical approval from Directorate General of Oil and Gas (MIGAS), Indonesia
Metrology certification from ANP/INMETRO, Brazil
Certificate of compliance to North American standards ANSI B16.5 issued by ABSA, Canada
Accuracy in measurement: Certificate issued by NMi, The Netherlands
Certificate of Calibration: Approval granted by South African National Accreditation System (SANAS) and issued by SABS
Certificate of Calibration issued by Fujisan Survey, Mexico
Approved supplier to Aramco Services Company, Saudi Arabia.
How Does It Work?

Honeywell's Small Volume Provers are designed and built to comply with the recommendations defined by the American Petroleum Institute (API), chapter 4, 12 & 12 and NIST handbook 105-7. The provers also comply with hazardous area regulations such as ATEX, CSA & IEC-Ex. In addition, the construction and manufacturing of the provers comply with pressure vessel codes, including PED (Pressure Equipment Directive), ABSA (Alberta Boilers Safety Association) and CSA (Canadian Safety Association).

Small Volume Provers are globally recognized as one of the most accurate and repeatable devices available today, a fact supported by the recent Production Quality Assurance Certification by DNV-GL for the entire small volume prover portfolio.

What Problems Does It Solve?

Honeywell's Small Volume Provers have been successfully tested against global quality, accuracy and safety benchmarks. With products like these, users receive optimum return on their investments, while benefitting from improved process performance and enhanced plant safety.